Host: St Gregory's College, Campbelltown (NSW)
Catholic College Sale Fixtures/Results
Dec 6 – Match 1 – CCS 10/90 (N. Hurley 15) defeated by St Gregory's Campbelltown 0/79 (Duckworth-Lewis)
Dec 7 – Match 2 – CCS vs Marist-Sion Warragul – In progress CCS 0/25
Dec 8 – Match 3 – CCS vs Marist Ashgrove
Dec 9 – Rest day
Dec 10 – Match 4 – CCS vs Marcellin Bulleen
Dec 11 – Match 5 – CCS vs Newman College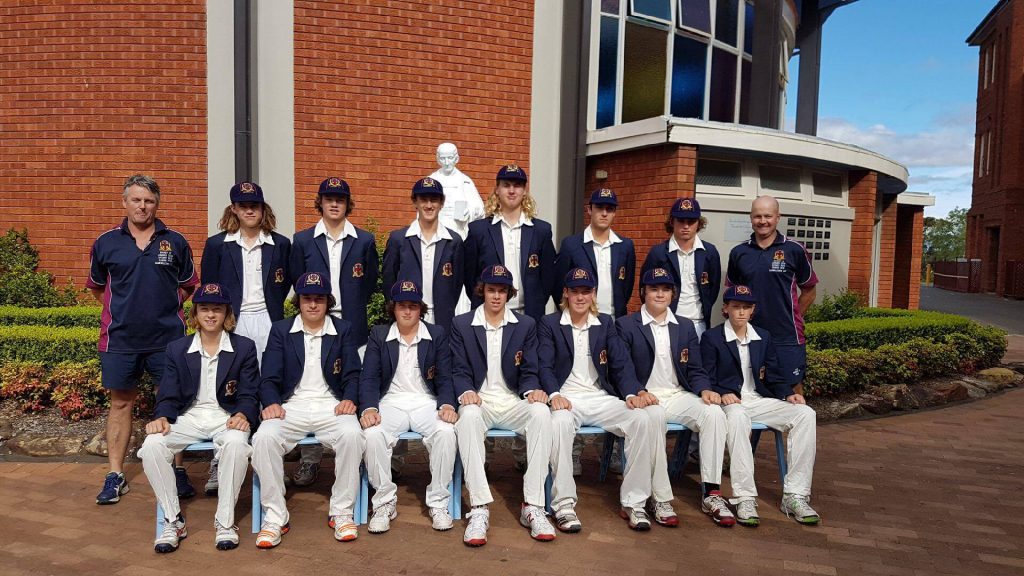 2017 Team: Zac Hurley (c), Charlie Morrison (vc), Declan Barnett, Jo Ziino, Mitch Bown, Jonty McGuiness, Nathan Whitford, Brayden Glenn, Will Mayne, Ethan Albrecht, Sam Smith, Noah Hurley, Tom Morrison
You can keep up with our Marist Cricketers progress in Sydney by going to the Marist Cricket website at: http://maristcc.vic.cricket.com.au/
Or by downloading the app:
Download the 'My Cricket' App on your smart phone (it's a light blue logo).
Search for 'Catholic College (Sale)' and set it as your preferred club.
Select the current season (2017).
Select 'Marist : Marist Cricket carnival 2017'
Then you can flick through the rounds/days at the top.