Congratulations to all of our 2017 VCE students and to our Dux of the College – Caitlin White with a score of 98.7.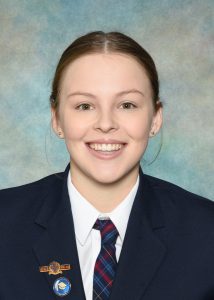 The College is proud to have 13 students with scores of 90 and above. They are as follows:
Caitlin White – 98.7 (Dux)
Joshua McLennan – 97.15
Alexander Mavros – 97
Isobel Thomas – 96.7
Emily Robinson – 95.1
Miles Higgins – 94.3
Mitchell Lamb – 94.3
Rachel O'Brien – 93.2
Madison Gallagher – 92.6
Caleigh Nikolajew – 92
Abbey Sunnus – 91.25
Livinia Ronchi – 90.85
Zachary Durrant – 90.2
"We are very proud of all our students as we continue to build on a strong culture of high achievement and excellence VCE results. This year 13 students gained an ATAR above 90%. Special congratulations to our DUX, Caitlin White, on achieving a study score of 98.7. We congratulate al our students and their teachers. Students achieved 57 study scores of 40 or above across 16 different study areas with two perfect scores of 50 being awarded to Emily Robinson and Caitlin White both in Psychology. As a College, we are very proud of our students that have achieved apprenticeships, traineeships and employment. We continue to support our exiting students to ensure they achieve their post-secondary goals."
– Mr Chris Randell, Principal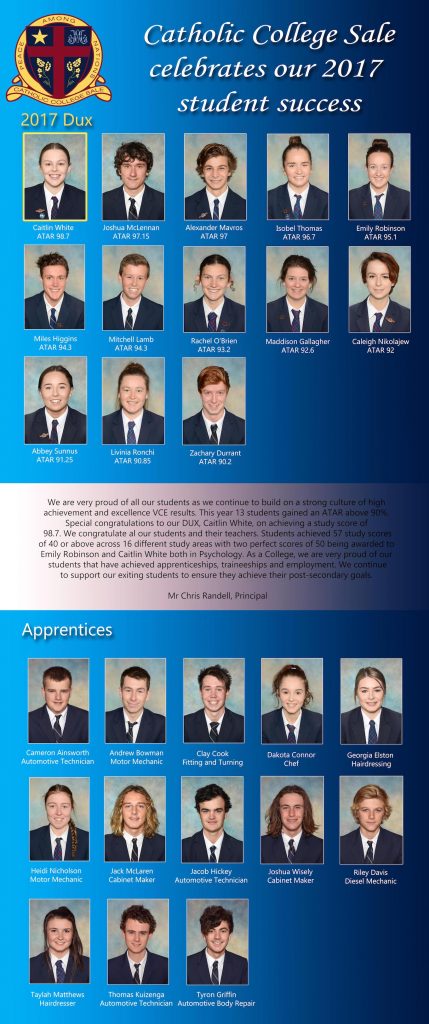 Click on the above picture for a larger version.