Our Year 7 and 8 Boys had a comfortable victories over Sale College in Round 1 of SSV Cricket on Thursday 8th March at the College Ovals.
Year 8
After winning the toss and electing to bat, Lachie Allman was a standout with 57, ably supported by Lakshay Panwar 42no, Ethan Aurisch 41 and opening partner Jake Pendrick 16. The total of 3-173 was imposing, but credit to the Sale College boys for mounting a spirited chase with Mason Annear, Bailey Carubia, Ethan Aurisch, Jake Pendrick and Nathan Nikolajew bowling well and restricting the opposition's score. The boys should look forward to the next round with confidence in the depth of talent available.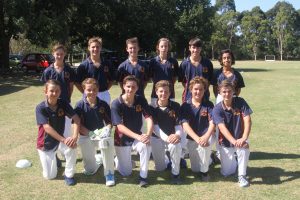 Year 7
Batting first, Jos DiMarco and Waltley Sutton set the tone for our innings, with a 55-run opening stand. Jos would end up on 70* retired off 53 balls, while some smart late-innings runs from Angus Heywood (29) and Jack Kelly (19), pushed our total to 181. Our response with the ball was tight and confident from the get-go, as we conceded a mere 22 runs from our first 10 bowling overs. Wickets were spread between Oakley Pearson, Ryan Phelan, Cooper Lett, Jack Kelly, Tyson Dobson and Harry Stables, as we secured victory by 136 runs. We will join the Year 8s to compete at the Division final, later this term.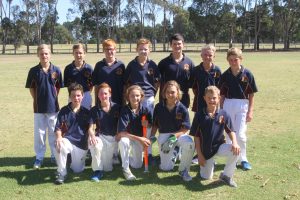 Teams
Year 7 
Angus Heywood
Jos DiMarco
Jay Diamond
Oakley Pearson
Jack Kelly
Coby Bronts
Tyson Dobson
Waltley Sutton
Cooper Lett
Ryan Phelan
Charlie Fry
12th Man: Harry Stables
Year 8
Lakshay Panwar
James Moutlon
Ethan Aurisch
Jake Pendrick
Seb Pendergast
Mason Annear
Lachie Allman
Tyson Birss
Bailey Carubia
Charlie Anderson
Nathan Nikolajew
12th Man: Harry Gravener