Congratulations Ellie MacGregor – Winner of the the state heats for the Plain English Speaking Awards 2022
This year the Plain English Speaking Awards (PESA) heat was hosted by Gippsland Grammar School on Tuesday 24th May.  Paris O'Connell and Ellie MacGregor were selected to represent Catholic College Sale.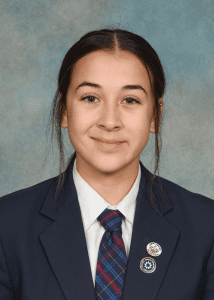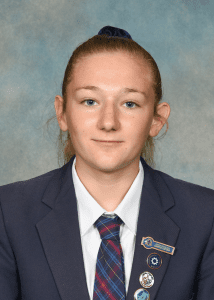 Paris O'Connell   Ellie MacGregor
All of the speakers were engaging, well informed and confident young women. In particular, the adjudicators mentioned that not only were they great Public Speakers but also very good 'social' speakers – commenting that their ability to engage with each other was commendable. They also mentioned how impressed they were that the students could reference local and international events. The impromptu topic was 'Face the Music'
Congratulations Ellie MacGregor who was the winner of the heat and will move on to the next round. We wish Ellie all the best for the semi-final and congratulate both girls on their willingness to participate in such an event.